Preamble
Representatives
Introduction to Silicon
Related Industries
Organizational Chart
Quality Policy
Preamble

Introduction of SILCABLE Co.
SILCABLE (SILCABLE Shafiei) has began its activity in the production of high-quality, world-class goods and imports of silicon fire resistant cables, Teflon with copper core and tin-plated copper and silver-plated copper, silicon and Teflon wires and cables since 2001. The management of this business, in line with the strategy of market development, customer satisfaction, influence on domestic and export markets, has started its detailed planning for investment with the aim of improving the quality and quantity of products. To this end, it uses the state of art technology with a staff including experienced personnel and experienced engineers to produce and sell its products.
Representatives
This production unit is proud to award exclusive sales representation in different cities of the country:
Exclusive Sales Office (Central) Tehran Shafiei Trading / Address: Lalehzar South St. Shahid Shahcheraghi Alley Corner of Tejarat Passage No. 6 / Tel:  +98 21 33113738
 Representative of Karaj: Electrical Industry
Representative of Mashhad: Novin Toos Company
Representative of Qom: Electricity and Central Industry
Representative of Isfahan: Aristotelian Trading
Introduction to Silicon
Special properties of refractory silicon wire and cable:
1- Resistant to infrared, ultraviolet, gamma and unaffected by ozone
2- Sun-resistant
3- Water resistant
4- Acid resistant
5- Alcohol resistant
6- Resistant to oils with high molecular weight
7- Resistant to magnetic fields and power failure
8- 60 ° c to 200 ° c, resistant to environmental heat and cold
Halogen Free -9 Halogen Free
Low Smoke -10-Low Smoke
11- Failure to ignite in case of fire and dusting after the fire
12- Lack of growth of bacterial fungi in silicone material and suitable for medical and food industries
13- Flame Retardant
14- Resistant to weather conditions such as cold, dry and desert environments and high humidity humid environments
| | |
| --- | --- |
| Brief specifications of wire and silicone cables                                           |   |
Part

Persian title

Latin title

Iranian standard

International Standard

1

سیم با عایق سیلیکون

Silicon Wire

ISIRI 1926-3

IEC 60245-3

2

کابل با عایق سیلیکون

Silicon Cable

ISIRI 1926-4

IEC 60245-4

3

کابل های ولتاژ 30KV

Hi Voltage Ignition Cable

ISIRI 3569

IEC 60502

4

کابل مقاوم در برابر آتش

Fire Resistance

ISIRI 3081

IEC 60331

5

کابل مقاوم در برابر انتشار شعله

Flame Retardant

ISIRI 3082

IEC 60332

6

کابل هالوژن فری

Halogen Free

ISIRI

IEC 60754

7

کابل لو اسموک

Low Smoke

ISIRI

IEC 61034

8

مس قلع اندود

Tine cupper

ISIRI 3084

IEC 60228

 
 
 
 
 
 
Related Industries
- For use in circuits used at high temperatures
- Lighting systems
- Car systems
- Gas and diesel systems
-Marine industries
-Petrochemical Industries
- Automotive industries
-Medical industries-construction industries
- Building fire alarm and relief systems
- Industrial and home appliances
-And.........
Organizational Chart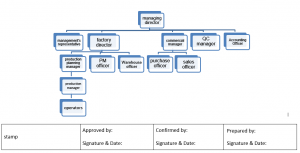 Quality Policy
Quality Policy Statement
Sil Cable is a company specializing in the production of all types of silicon wires and cables
In order to satisfy customers and increase the quality of its products, the company has undertaken to maintain, keep and continuously improve the quality management system based on ISO9001: 2015 and ISO / TS29001: 2010 and is committed to comply with the relevant laws and regulations. The following are its goals to be achieved:
Increasing customers' satisfaction by identifying and meeting their needs and expectations as well as investigating to their complaints
Continuous improvement in processes and product quality
3- Developing the market share
Using new technology and tools to improve the quality of products
5- Establishing the appropriate relationship between suppliers in order to obtain high-quality raw materials.
Sil Cable believes that deploying the ISO9001: 2015, ISO / TS29001: 2010 system can provide more customer's satisfaction.
With ongoing and planned revisions, management has committed himself to maintain a quality management system and meet the requirements and continuous improvement, and expects his entire staff to achieve the above-mentioned goals of commitment, accountability, solidarity and teamwork as a leader in the work.
Managing Director
Shafiei
Preparation Date: Apr 16, 2018
Doc Code: WI-09
Revision: 0